Design for Die Casting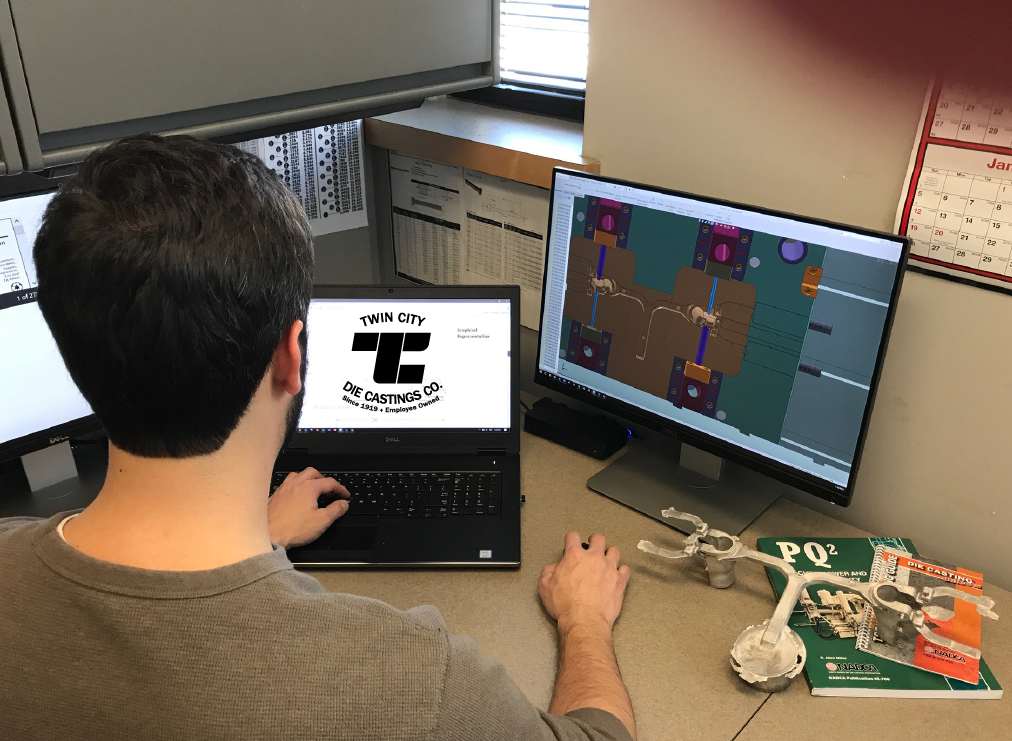 Working with TCDC is an extension of your engineering team. The design modification suggestions you will receive can reduce die cast tooling and metal costs, while maximizing production for optimum efficiency. You will receive dedicated technical support and will benefit from our proven expertise. TCDC also uses the latest versions of SolidWorks (preferred), Pro/E, and KeyCreator for part and tool modeling.
During the design phase, Magma Cast Simulation Software is used to enhance part and tool design of your aluminum or magnesium die casting. These simulations can identify issues in metal flow, temperature, cooling, residual stress, and part distortion so they can be addressed.
Metal Flow – Simulates liquid metal flow from beginning to end of a shot, allowing TCDC to predict the flow pattern across a cavity and the last spots to fill. This helps in the design of gating for best fill and in the placement of overflows and vents. The result is a more sound, less porous casting, that is also less prone to knit and inclusion defects.

Temperature/Cooling – Temperature control and even cooling can have big impacts on casting quality. TCDC does temperature simulations to identify hot or cold spots and assist in the design of a tool's water and hot oil systems.