Machining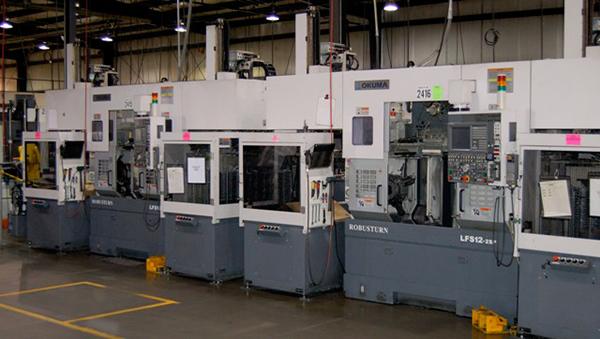 TCDC can easily incorporate close tolerance machining of your aluminum or magnesium castings into the production of your cosmetically finished part. To accommodate your precise design standards, each of our facilities are equipped with complete secondary operations capable of reaching tolerances as close as 0.0020". Equipment capabilities include multiple vertical and horizontal CNC machining centers, drilling and tapping stations, high-speed horizontal and vertical CNC lathes, and finishing equipment.
During the design review of your die casting program, we will identify the additional processes required, and offer a complete solution in producing your components. To fully accommodate your design, we won't hesitate in building dedicated cells, or reconfiguring additional process and machining centers. To fulfill your additional quality standards, in-cell automated checks, (including pressure testing and vision systems) can also be integrated into the operation.
---
HAAS UMC1000 5-Axis Machining Center.
Twin City Die Castings - Watertown, South Dakota
---