An ESOP Company!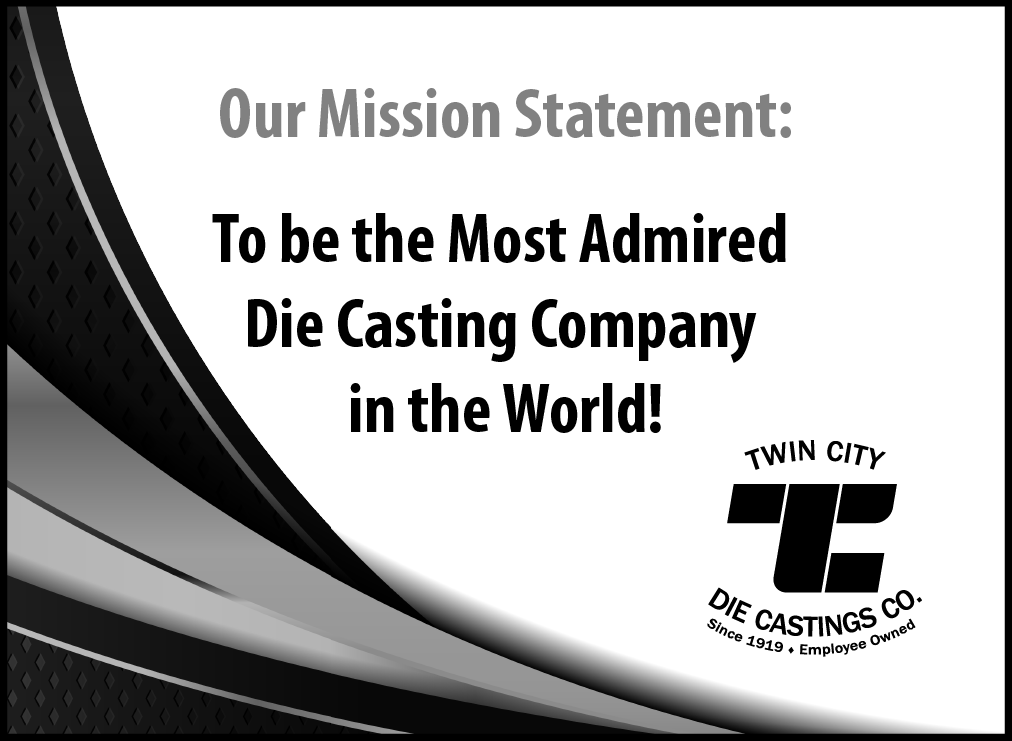 Our Employee Owners provide a unique advantage in the die casting industry: over a century of experience in die casting and machining. You will not find a more qualified team dedicated to ensuring your project is done right!Twin City Die Castings Company was founded in 1919 as one of the original die casting companies in the United States.​ Through the years we have grown to be one of the premier custom die casters in the industry, offering complete cast and machine capability.​
In 2018, we became Employee Owned and proudly continue to align our business decisions with the Values that have successfully guided our business for over a century!
TCDC has built its success on our commitment to the customer, but we are just as committed to the success of our employees!
We are committed to providing a safe, healthy and secure workplace for our Employee Owners.
We are committed to providing quality, on-time products to our customers.
We are committed to developing long-term relationships with responsive suppliers.
We are committed to generating a reasonable return to our Employee Owners.
We will remain a responsible member of our local communities complying with all governmental rules and regulations and finding opportunities to give back to the communities in which we live and work.
Experience the difference at TCDC!