June 9, 2022
Get to Know More About Twin City Die Castings Company 20+ Questions with NADCA's 20+ Years Club. Get to Know More About: Twin City Die Castings Company
This content was generated with courtesy from NADCA's Die Casting Engineer Magazine, July 2021. You can also view the original article as a PDF by clicking here.
---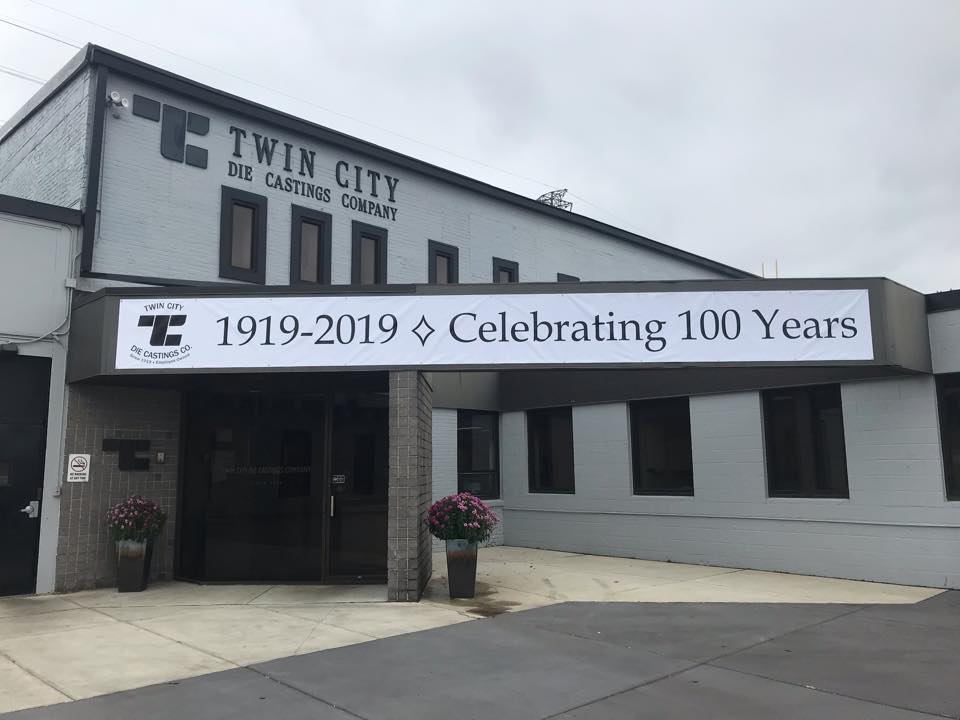 Headquarters: 1070 33rd Ave SE Minneapolis, MN 55414-2707
Year established: 1919
Number of employees: 200
Alloys: 360, 380, AZ91D, AM60
Die Casting Machines: 23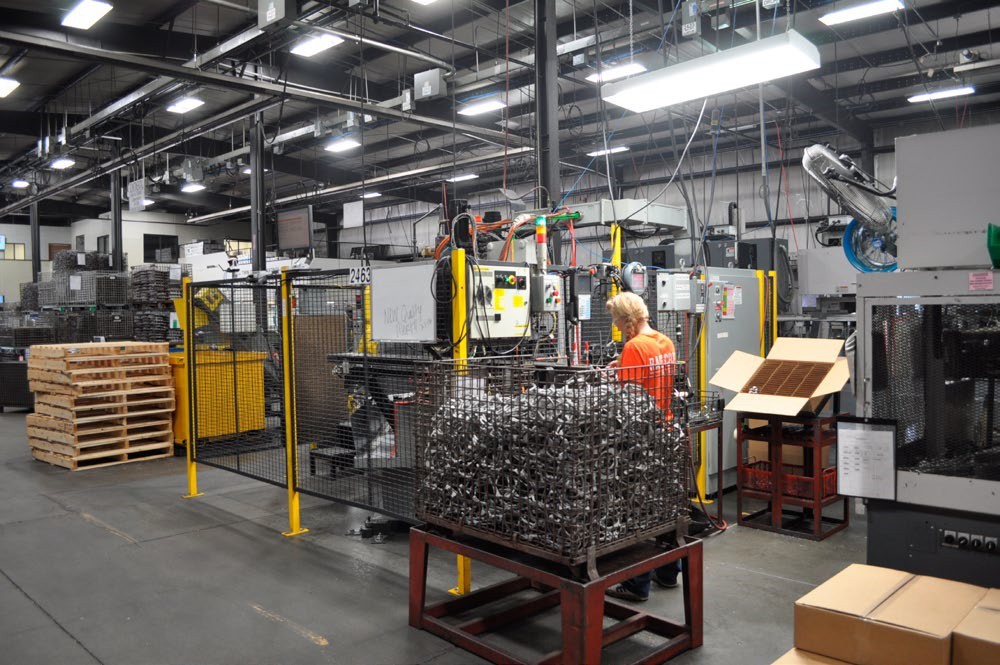 Products/services: Magnesium and aluminum die castings with precision machining including automotive electronic enclosures, heatsinks, dashboard assemblies, medical enclosures and medical compressors.
Markets Served: Automotive, Powersports, Medical, Heavy Truck, HVAC, Defense
What year did your company become a NADCA member? We are a founding member of NADCA, ADCI and SDCE.
Why are you a member of NADCA? What value does it bring to your organization? It's a great way to meet others in the industry and share ideas and best practices. There is enough competition outside of NADCA that North American Die Casters can help each other be better and compete on a worldwide basis. I've also found that NADCA is recognized world- wide as the authority in die casting and the standards NADCA develops are used as the gold standard throughout the world.
What other (if any) associations is your company a member of? International Magnesium Association
---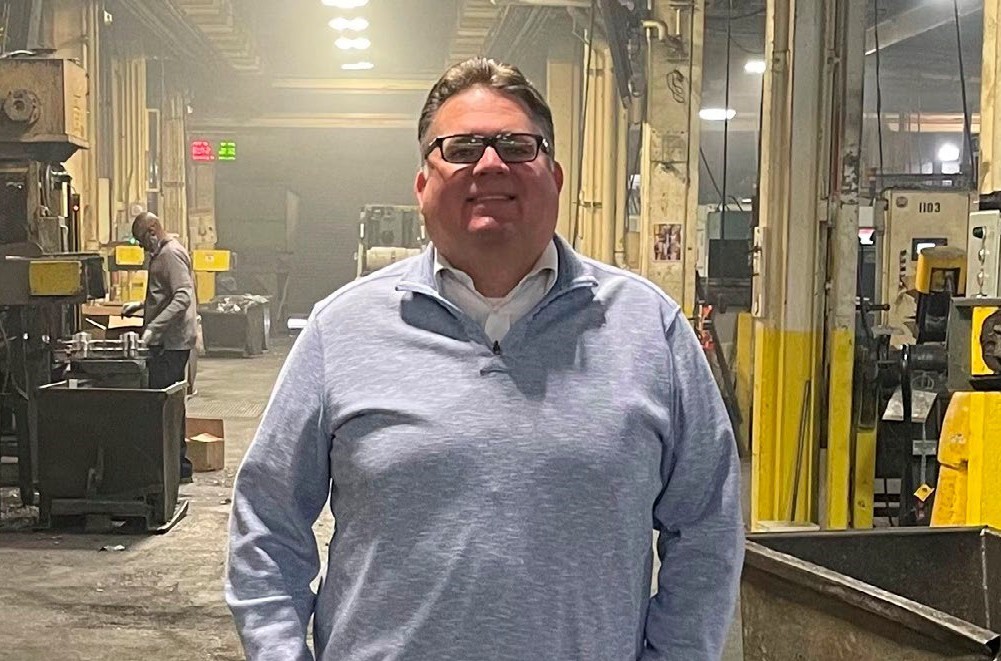 Inside the Membership with…Todd Olson, CEO
How long have you been involved in the Die Casting Industry? 17 years.
What is your favorite part your company has ever cast, and why? In April of last year, we went into production with 12 parts to build ventilators at GM/Ventec. Some of the parts were extremely challenging and the parts were needed quickly to help at a critical time when ventilator supplies were extremely strained due to COVID hospitalizations. Bring- ing 12 parts into production in 6 weeks was an amazing feat that required dedication, hard work and long hours by our team and our partners. One of the parts, a manifold, ended up winning the NADCA aluminum die casting of the year under 1 lb. in October.
Another part that was a win for TCDC and our customer was a tail section for a motorcycle. We worked with our customer to design a part to replace 50 weldments joined together in Italy at a cost of $300 per part and produced a one-piece magnesium casting at almost half the weight and at 10% of the cost. This design was a win in every respect and could only be accomplished through our deep partnership with our OEM customer.
Are you or other employees at your company involved in NADCA committees? I'm on the Board of Governors, Finance Committee and Government Affairs. As a company, we are also extremely active on the chapter level.
Have you or individuals at your company ever used NADCA education? We extensively used the operator training program when we opened up our third facility in 2000. We still use many of the webinars for continuing education and make use of many of the process and tooling related training for new engineers.
Has your company been involved with any NADCA R&D projects, or implemented any research results? Twin City Die Castings has been involved in numerous R&D projects for NADCA with some of the more recent ones revolving around alloys and heat treating.
What NADCA product/service has provided the highest value for your company? NADCA offers a wide range of valuable services that we use including educational courses, but I would say that what benefits us the most is the opportunity to connect and interact with peers in the industry. The Congress shows, CastExpo, the Plant Management Conference, and the Executive Conference all offer opportunities for our team members to connect with peers in the industry and learn about the latest technology and benchmark best practices in the industry. Through NADCA, I've devel- oped relationships that have allowed me to see some of the finest die cast facilities in the world and help drive con- tinuous improvement at our company.
What changes or advancements in the industry have you been the most surprised by? One item that comes to mind is how big some of the die cast machines are getting. When I entered the industry 17 years ago, I never imagined a 6,000 ton press would be in production. Within our own walls, we're producing parts with tolerances that were unthinkable 10 years ago. To stay competitive, you find ways to do things better and cheaper. Producing parts "as cast" with tolerances that most would machine, enables us to do that.
What does the future look like in your markets? We are fairly diverse in our markets, but sales related to passenger vehicles amount to approximately 50% of our total revenue. I believe this market will see a major shift related to electrification and autonomous driving. Leaders in our industry will have to have good forward vision to make the change from producing powertrain components for ICE (internal combustion engines) vehicles to electric vehicles with a higher level of autonomy. The winners in our industry will find and even create opportunities related to this transportation revolution.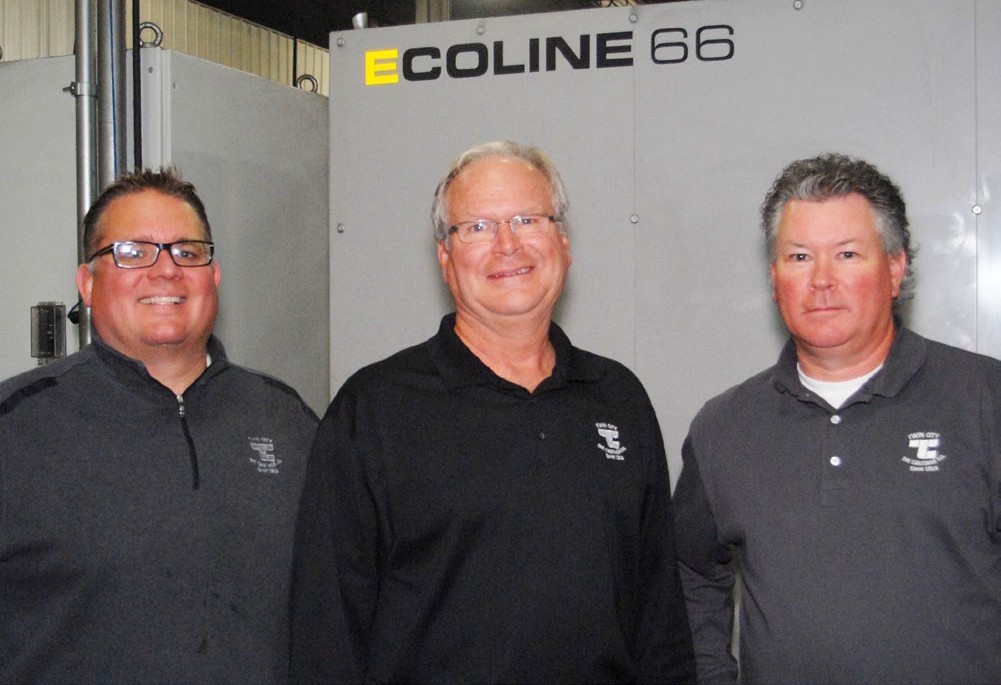 How have you been worldly competitive? Since many of our customers are comfortable sourcing die castings worldwide, we've worked hard to differentiate our- selves by casting features that many casters would machine, increasing cavity counts, automating die cast and machining cells, and providing customers with upfront design expertise that helps lower cost. We also have ability to bring parts to market extremely quickly, and our experience in designing, building and qualifying cast and machining tooling for the GM/Ventec ventilator piston is a testament to that. From the time we were selected as a supplier to the day we deliv- ered the first parts was eight days. More amazingly, these parts were produced on a 6-cavity tool with slides, made from H-13 and fully heat-treated.
Left to Right: Todd Olson, CEO; Doug Harmon, Chairman of the Board; Greg Hansen, President.