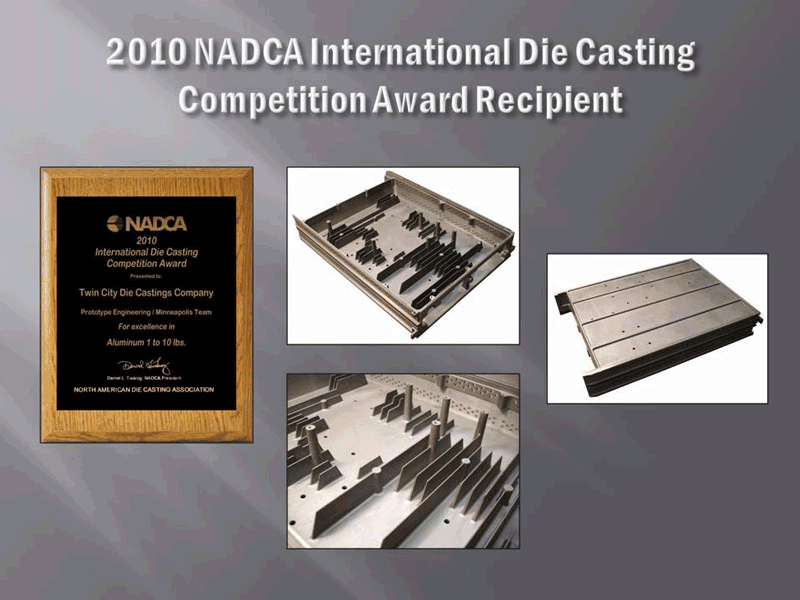 Award Details
Power Conditioning Module Chassis
Alloy: A380
Weight of Casting: 2.3 lbs.
Dimensions: 12" x 9" x 2"
End Market: Aerospace
Challenge
Provide an economical solution to machining the entire part, while maintaining original design requirements.
Elements of the Challenge:
The Power Conditioning Module Chassis machined part had previously undergone extensive testing, so the design of the die cast part needed to be as close as possible.
Three slide mechanisms are needed to form exterior walls, limiting gating options; and the tall thin ribs and bosses in the center of the part would be difficult to fill.
Solution
Using flow simulation software, and experience, unique gating and venting was developed that allowed the fill of the thin ribs and tall bosses. Only minimal design changes were required to ensure part ejection from mold. The end result was a cost reduction in part price of over 60%, with the estimated Return on Investment being less than 400 pieces.
Product Application Images